September 2nd, 2011 will be a date to be memorized by all NEUI's people, as the long awaited new home, LianchuangMansion was topped off on this special day.
Beams of sunshine finally came after a couple of days' raining. NEUI's people, with a sense of warmth encircling our hearts, witnessed the date on which our new office building being capped on schedule.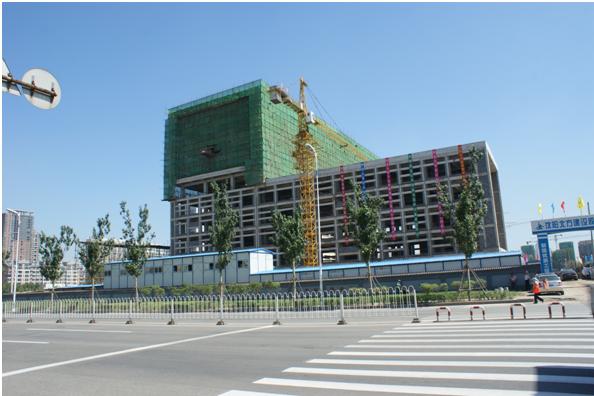 According to the custom of northeast China, a simple ceremony is usually necessary when buildings are topped off. Thus leaders from construction, engineering, supervisory units and project management company, as well as leaders and shareholder representatives from the share holding units of NEUI—Northeastern University Industry Group and China Nonferrous Metal Industry's Foreign Engineering & Construction Co., Ltd. came to attend the ceremony.
The last piece of concrete cast at 11:18 sharp under the joint guidance of Mr. Youyong, secretary of the Party committee and deputy general manager of Northeastern University Industry Group, senior consultant Mr. Lv Dingxiong of NEUI and leaders of the construction unit symbolized the due capping of LianchuanMansion.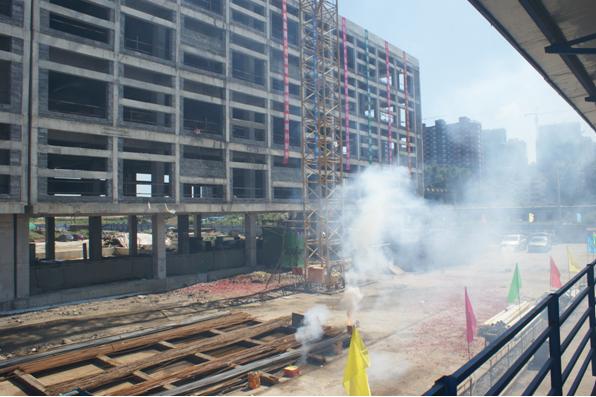 Then came the firecrackers, fireworks and hurrahs!
Lianchuan Mansion, the long-expected home, will become the origin of NEUI's new dreams!