NEUI 2014 General Work Plan and 2013 Work Summary & Awards Meeting was successfully held at Shenyang Greenland Primus Hotel.
During the meeting, a speech on work report titled "Confront the Crisis and Strive for Change; Reignite Our Entrepreneurship
to Create New Achievements" was delivered by Lu Dingxiong, President of NEUI. In his speech, Lu made an objective and comprehensive
review and summary of what NEUI has created in 2003 and mapped out NEUI's 2014 work plan. In addition, a speech regarding 2013
financial results was made by NEUI's CFO Feng Lixin.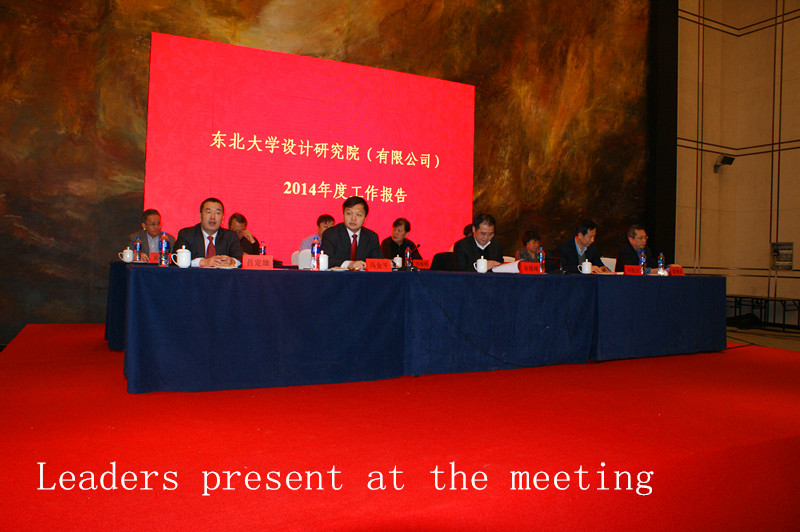 Tu Ganfeng, Board chairman of NEUI, Ma Jining, the special representative and vice general manager of NEUI's share-holding company NFC, and members of board of directors and board of supervisors attended the meeting and attentively
reviewed the work summary. Mr. Ma Jinping and board chairman Tu Ganfeng also delivered important speeches, respectively.
They fully recognized the achievements and progress NEUI has made in a tough market and expressed their appreciations
for staff's efforts and hard work. They also set new targets and directions for NEUI from different angles.
During the meeting, outstanding individuals and teams were honored for their excellence in 2013 and award-winner representatives gave their acceptance speeches, respectively.